Bespoke Cake Maker East Sussex and Kent | Birthday Celebration Cakes
Our luxury bespoke birthday and celebration cakes are made to order in our specialist boutique bakery and studio based in the East Sussex village of Ticehurst. Available for collection or delivery to surrounding East Sussex and Kent towns and villages within 15 miles, they are designed with unique style and made with delicious flavours and fillings. From the perfect centre piece for the ultimate celebration with a tiered fully bespoke creation with beautiful sugar craft (and add your matching cupcakes or cookies!) to a more simple buttercream delicious drip cake for a special treat.
Our fun and stylish Llama Birthday Cake from our popular cookie cake range
Delicious Chocolate Orange Drip Cake with layers of chocolate sponge, chocolate orange ganache buttercream filling, topped with a dark chocolate ganache drip, orange buttercream and Terrys chocolate orange segments and edible gold leaf.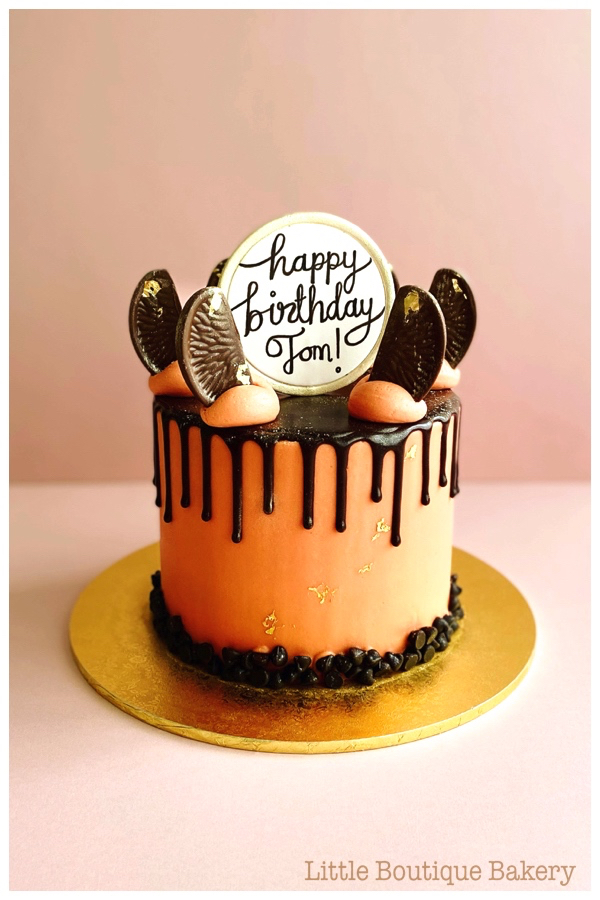 Unicorn Rainbow Cake with bespoke age topper, sugar unicorn, rainbow buttercream and pastel meringues
Roses Vintage Celebration Cake in a pale duck egg blue icing and hand made pink sugar craft roses, blossoms and sugar scroll message for a very special birthday
Pink Rose Drip Cake made with swirls of marbled toned pink buttercream, blush chocolate drip, edible pearls and beautiful fresh roses with a personal sugar plaque. Here as a 6″ (also available in 8″ and 10″ cakes)
Balloons Cupcake Birthday Set. Cupcake sets can come in many designs, this one with hot air balloons as a set of 12 and presented in a ribbon tied box, great alternative to a birthday cake or add to your bespoke cake!
Our Ultimate Chocolate Drip Cake decorated with a generous chocolate ganache drip and loaded with chocolate bars, oreos, sprinkles and a hand made chocolate heart oreo popsicle. Finished with a personalised sugar plaque.
Donut Candy Birthday Cake with cute Kawaii donut topper and pastel candy stripes
Chocolate Drip Cone Cake fun buttercream cake in choice of colours for your chocolate lover with layers of chocolate cake and ganache filling, a giant chocolate cake pop ice-cream cone, chocolate ganache drip and assorted chocolate bar toppings with personal plaque