Wedding Cakes & Wedding Cookie Favours
As well as creating beautiful, bespoke wedding cakes we also specialise in creating bespoke iced wedding cookie favours for your guests. As with our wedding cakes, all of our biscuit favours are made with the best natural ingredients and pure butter here in Tunbridge Wells. We carefully hand bake in small batches with our unique delicate and elegant designs to complement your wedding scheme.
Our Quilted Cookie Pops make a pretty display
Heart Ribbon Cookie favours
Individually bagged with coordinating ribbon for each guest, our popular Love Birds Cookies
Pearl Blossom Cookies
Frame Cookies in Lilac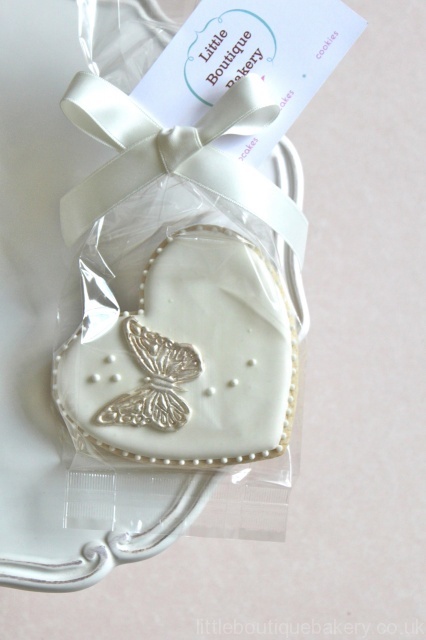 Butterfly Heart Cookie favours in bridal white
Butterfly Garden Cookie Pops in peach & gold
Pretty bow cookie favours.
Love Heart Cookie Favour.
We can create designs to really complement your individual theme, adding a sense of fun for your guests or great for any little ones at your wedding.
Cutest Bunny Cookie Pops
Perfect for a coastal summer wedding, Seahorse Cookie Pops
……or Beach Cookies
Summer Ice Cream Cookies x
All of our bespoke hand iced cookies are available for UK wide postage (except cookie pops). Please use our contact form for ordering.